I am a big proponent of "car-time." Car-time provides the perfect opportunity for parents to discover things about their kids that were previously unknown. Perfect because the participants are not facing one another and do not look at one another. In fact, one is looking straight ahead — a requirement for driving the car. By removing the potential barrier, kids have a tendency to be more open. To share more. To divulge information that might otherwise remain hidden.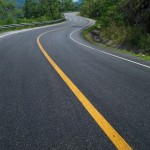 And it was in the car, en route to field hockey practice, that the following conversation occurred:
Lilly: So in the episode [of some insipid tween program], they all wanted to date him. Because he was the hottest guy.
Me: So…um…do you know what that means? Being hot, I mean.
Lilly: Yeah. It's like being really cute. You know. Being sexy.
Me: I see. So…do you know what sexy means?
Lilly: (incredulously) I thought you knew this stuff.
What I discovered is that Lilly uses these words, but doesn't truly understand their nuances. Which is fine. And…not so fine.
At nine years old, I certainly knew what it meant to think that a boy was cute. But I am pretty certain that I didn't know what it meant to call someone "hot" and I DEFINITELY didn't know what "sexy" meant. And because I didn't really know those words, I didn't use them.
At nine years old, Lilly doesn't really know either. But these words are tossed about so frequently on the shows that she is watching and in the music to which she is listening that she doesn't think twice about incorporating these words into her parlance.
A popular song came on with these lyrics:
Ain't got a care in world, but got plenty of beer
Ain't got no money in my pocket, but I'm already here
Now, the dudes are lining up cause they hear we got swagger
But we kick 'em to the curb unless they look like Mick Jagger
I'm talking about – everybody getting crunk, crunk
Boys trying to touch my junk, junk
Gonna smack him if he getting too drunk, drunk
Now, now – we goin' til they kick us out, out
Or the police shut us down, down
Police shut us down, down
Po-po shut us –
[Links provided to explain to slang to my more mature readers…and Mick Jagger to the kinder.]
And before I get flamed for allowing my nine-year old to be exposed to such smutty language, consider this: this song was featured in the 2011 PG movie, Diary of a Wimpy Kid: Rodrick Rules. Which happens to be otherwise completely appropriate as far as family entertainment is concerned AND a hug fave in our house.
Lilly doesn't know what these words mean either. "I don't care about the words, Mama. I just really like the beat." And when I try to explain the words to her, she responds with "I just thought the boys went into her room and were trying to take her stuff. Anyway, I definitely would make different choices."
Oh dear daughter…if only it was that simple.