A couple of weeks ago, the following showed up on my newsfeed:
My initial response? Something that wouldn't get past the censors.
My second thought? In the words of my friend, Rabbi Elizabeth Wood: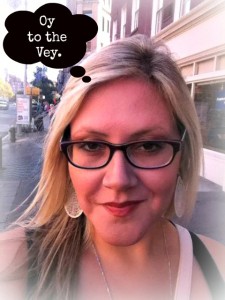 As for my next thoughts, take a mosey over to Kveller.com to see what I have to say about this and other Chanukah novelty items.
*******************
And since you'll be on the move, why not check out my recent virtual bris experience at Rabbis Without Borders.
Bonus read: my old former boss is talking about welcoming interfaith families into Jewish life over at RJ.org.