Dear Beloved Blog,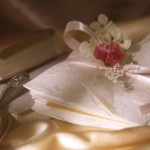 Have no fear; this is not a "Dear John" letter.
It is, however, an apology. I have been neglecting you. I think about you every day. I really do. But my writing time has been filled with so many other projects that I've hardly any time left for you. You are my first love. And, in some ways, my best love. You have been here (or here, in your former iteration) for over eight years. You were here even when the only ones reading were blood relations. You were here during my growing pains as a writer. And I am the writer I am today because of you.
Therefore, I pledge today to find the time on a more regular basis. 'Tis true that it will be less often than in our glory days. But more often than it has been of late.
I offer my deepest apologies for any pain that my absence and benign neglect might have caused.
Most sincerely,
Rebecca
********************************
So what have I been up to these days? Head on over and take a look: