For the past several years, media experts at such reputable periodicals at Newsweek and The Jewish Daily Forward have compiled lists of the best rabbis in America.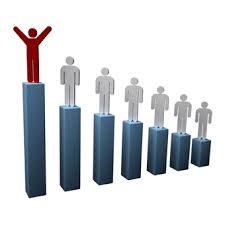 I am not a fan and, as a recent article in The Jewish Journal of Los Angeles reports, I am not the only one.
But there can be exceptions to nearly every rule. Recently, The Jewish Daily Forward solicited nominations for "America's Most Inspiring Rabbis." I'm not on that list either. But my nominee is. Along with two of my colleagues, I nominated someone who is truly deserving to be on such a list. Rabbi Rebecca W. Sirbu isn't at the largest synagogue in the country. In fact, she doesn't lead any synagogue. She does, however, serve as rabbi to hundreds of rabbis and rabbinical students across North America in her work as the director of Rabbis Without Borders. And inspires us all.
**************
In Other News:
Passover is nearly here. I write about the difficulty of keeping it the way I'd like while respecting the challenges this presents to my child on the autistic spectrum over on the Rabbis Without Borders blog. Also, how the Four Children from the Seder can teach us to be more inclusive in our communities over on EdJewTopia.