Borrowing from the series over at Kveller, where contributing editors Adina, Sarah, and Jordana have already shared their thoughts, I share with you three things that I'd like for Mother's Day and one thing that is beyond the realm of reality.
1. Hammock

A double-size, pillow-top hammock. With a stand. And wheels. And one of those shade things. My mom got this as a Father's Day gift for my dad one year. I can't remember ever seeing him on it. I, however, spent plenty of time on it. Hammocks evoke visions of tropical vacations and endless summer days. Relaxation at its finest. I am fairly certain that if I had a hammock, I would be a more relaxed mama.
2. Athletic, Prescription Sunglasses

I've worn prescription eyewear since I was a kid. Last summer, for the first time ever, I finally got around to getting prescription sunglasses. I don't know what I was waiting for — they were a God-send in the bright sun. However, they bump and jostle when I do anything active. And with my newly-developed interest in racing, I need something that can shield my eyes from the glare when I'm out on the road. This pair fits the bill with the added bonus that the frames come in my favourite colour.
3. Theraputic Getaway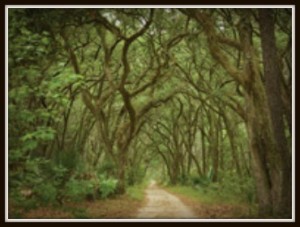 I need a getaway. Not a trip. Not a vacation. But a complete and total getaway. Without children. Without husband. Without autism. Just me. I need daily spa treatments. I need someone else to clean my room. I need someone else to do the cooking. I need to walk and sleep and think and dream and just shut out all of the shtuss that fills my head all day long. Two weeks would just about do the trick, but I suppose I could make do with a five-day weekend.
And beyond the scope of any reality…
Michael Ball. No, I don't actually want want him. I want to sing with him. And not necessarily in public.
I fell in love with his voice at the tender age of sixteen when I first heard him on the London Cast Album of Les Miserables. All these years later, I still find the multi-faceted timbre of his voice compelling. And would so enjoy just spending an hour or so, making music with him. Actual music, that is.