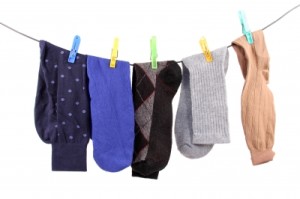 Tomorrow, it will be two weeks.
Two weeks since our dishwasher, ten minutes into its cycle, began to smoke and spark.
"Dinner and a show," we remarked to our Sukkah guests, with restrained horror.
It took a week for the repairman to get out to the house.
It took a second week for him to return with the plethora of parts required to fix the darn thing.
I know that plenty of households operate just fine without a dishwashing machine.
Mine isn't one of them.
It's been an ecological disaster. We've gone through enough paper supplies that it looks as though we've had a huge party. (Which we haven't)
We've taken to eating out this week because it is just too difficult to get our dishes clean (by hand) plus the breaker has had to stay off which means that there has not been a garbage disposal either.
I was at my limit this morning.
Me: If the repairman comes and tells me that he can't fix the machine today, I think I might actually have a nervous breakdown.
Warren: If that happens, just look at him with big eyes and start to cry. Maybe he'll take pity on you.
Me: Are you actually encouraging me to have repairman sex?
Warren: (laughing) No. Hoping it might motivate him to give us a new dishwasher.
Jacob: What are repairman socks??
{{When did he come into the room?}}
repairman socks {riˈpe(ə)rˌman\ˈsäks\}
(noun)
the booties that repairmen wear over their shoes to avoid tracking dirt into the customer's home.
(at least, that's what it means now)