There are few pictures of Phyllis.
She is usually the one behind the camera.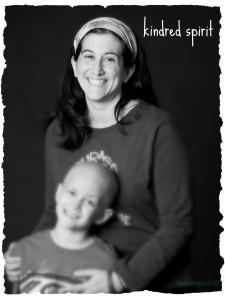 This one is my favourite.
Because it so perfectly captures my beautiful friend.
Not just the outside.
But the light that illuminates her soul.
We weren't in the same rabbinical class, Phyllis and I.
People keep asking how we became friends.
Can anyone really explain why or how two people click?
It's like love.
Or maybe it is love.
And it is because of my love for my friend that I am carrying out a plot that she and I hatched:
to get thirty-six of our colleagues to go bald.
To shave off their hair.
To raise money — a lot of money — for the St. Baldrick's Foundation.
To educate and raise awareness about the lack of funding of pediatric cancer research.
The kind of research that might have spared Phyllis from telling her son that he is going to die.
The 36 Rabbis Shave for the Brave project is our feeble attempt to do something.
To make use of our anger and pain.
To avoid thinking about the impending grief.
And to make certain that no parent will have to tell his or her child that there is no more hope.
Please support the #36rabbis.