Last year, I decided that in addition to a family summer bucket list, I was going to create a Mama Summer Bucket List. It wasn't particularly long. Nor was it even very exciting. But it was mine. Things to do just for me. Or, as the tagline says,
This summer, it's all about me. To do or try the things that I can't manage to get to when the kids are around.
Things like going to particular indie bookstore.
Weekly trips to the farmer's market.
Doing a jigsaw puzzle.
See? Not terribly exciting.
But all activities that hold some meaning or importance.
I didn't get to them all. For various reasons. But there's no rush and I figure that I'll get to these things…eventually. I also decided that they don't need to be restricted to summer. Although I admit that most of these do take some logistical acrobatics to make them happen.
Last week, I was able to cross off one that had been nagging at me for some time: to tell a story at a story slam. Story Slams have grown in popularity as this piece in the Boston Globe details.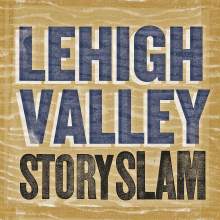 Make no mistake; competition is involved. (Click on the picture for the rules.)
I was so nervous. Neither one of my friends who were going to the slam were able to make it. But I persevered. Which is saying a lot. Because it meant that I went to hang out, by myself, in a pub.
(BTW, the water there is delish!)
As luck would have it, I was the first name drawn from the hat. Which is when I knew I'd lose the competition. No matter how perfect my story or how great my delivery. Because anyone who has ever watched an ice skating or gymnastics competition knows (or, as in my case, competed vocally), kicking off the competition is not the winning position in the line-up. Prevailing opinion is that the judges are saving themselves. They don't want to score a winner right away because it doesn't leave any wiggle room for later competitors.
Or, I suppose, it could be that the winner was better.
Either way, I was the very first storyteller at the inaugural Lehigh Valley Story Slam. A #shehecheyanumoment. And I got to cross it off my bucket list.