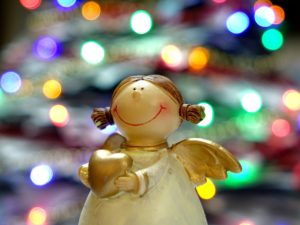 My family is Jewish. We don't celebrate Christmas.
And yet, I had three Christmas traditions as a kid that remain my warmest memories of Christmas.
Midnight Mass from St. Peter's Basilica — I think that I probably started staying up to watch this so that I could spend extra time with my dad. Over the years, however, I came to love the ritual and annual message from the Holy See.
Spending Christmas Day at my friend's house — I loved being included as my friend's family gathered around the tree and opened gifts. They always had a gift for me (Cherry Lifesavers) and there was lots of laughter and cookies and love.
KBIG104's Christmas Playlist — for 36 hours, the radio station would play Christmas music and the playlist was published ahead of time in the LA Times. I would actually set my alarm for the middle of the night to hear a favourite Christmas carol.
As a little Jewish girl, these activities helped me appreciate the beauty of this sacred holiday. Though I live far away from my childhood friend, not a single Christmas passes without me thinking of her and her parents, brother, and nana, and how they welcomed me into their home each year. Making visiting Christmas a lovely experience at a time of year that often feels exclusionary.
Sometimes…I long for those innocent moments.