Of all the novels available, I tend to steer clear of the ones where the protagonist or some other main character has one of the following issues:
In other words, pretty much any type of disorder…which ends with disorder.
(Or movies. I don't watch movies with these disorders either.)
Lest you think I can't handle hard stories, I don't read these books (or watch these movies) because I live with a kid who happens to have all of these.
All of them.
(The disorders. Not all of my kids.)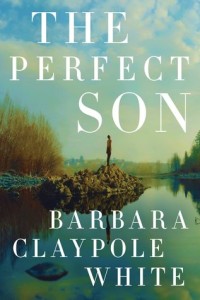 I honestly don't know how this one snuck by me. But I am sorely glad that it did.
Ella and Felix have a son called Harry. Harry has Tourette's. And Ella's life is consumed with making life easier for Harry.
(I get it.)
I totally related to the mother.
Then something happens, and Felix suddenly has to step up to the plate.
Felix, by the way, tripped my Special Needs radar. There's just something a little off about him…
This is a good story. With real-as-life characters.
But what moved me the most is how author, Barbara Claypole White, is able to get inside of Harry and describe what his tics feel like to him. It's hard enough for my son, Ben, to accurately describe his tics. Here, someone (the author) who doesn't experience them is able to illustrate so precisely how the tics are manifested in this one individual. I have a fairly good idea what a tic disorder is like and this book was eye-opening to me.
Much to my surprise, I really enjoyed this book and could not put it down.
The characters were multi-dimensional.
The plot was true-to-life.
The ending was expected and yet, I was caught unprepared for the emotional hit.
A perfect combination.
Even with the disorder.