Eight outfits.
You read that right.
Eight different outfits before selecting the one I ended up wearing.
I'm not normally this indecisive.
But I had a meeting yesterday. My first real meeting since stepping off the career track. And I was so anxious that I could NOT decide what to wear.
Crazy, no?
So distracted was I that I missed the turn-off for daycamp. Which would not have been such a big deal back home. But here in the rolling hills of the Lehigh Valley, it meant going MILES out of my way. As in four miles to the next exit…and then, theoretically, back four miles to catch the missed turn-off. Except by then I was so fertumelt that I missed the turn-off AGAIN and had to turn around — again.
Anxious much?
Did I mention the meeting was in the City? And that I ended up missing the bus that would get me to my meeting in plenty of time?
So I took a later bus, sent word that our 12:00noon meeting would be starting when I arrived, sat back, and breathed. Arrived at Port Authority, walked through the labyrinth-like tunnels to Times Square to catch the 7 train, and sank into my seat just in time to catch the announcement regarding the train delay. "No problem," I thought, "I'll just run back up two flights and grab the shuttle to Grand Central."
Did I mention I was wearing a pair of kick-a$$ rabbi heels?
And then…suddenly…I arrived.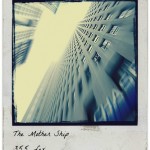 The Central Conference of American Rabbis. The rabbinic arm of the trifecta of Reform Judaism. I had been called to the Mother Ship in my capacity as the editor of the newsletter — a periodical that reaches over two thousand member colleagues. For one of those "all hands on deck" meetings.
Emerging into the sunlight nearly four hours later, my head was whirling with ideas. All remnants of the earlier nerves were long gone, replaced by a disbelief of the energetic and passionate dialogue in which I was blessed to have a voice.
Is this what it is like when we step off the career-track with a one-way ticket to Mommyland? Nerves and anxiety each time we temporarily enter our prior life?