LIke many, many kids growing up in Southern California, I spent several formative years working at Disneyland. When I was first hired, I had the following conversation with my grandmother, z"l:
Grandma: Do they know?
Me: Do they know what, Grandma?
Grandma: Do they know that…you're Jewish?
Ridiculous, I thought. It's been years since "Uncle Walt" was at the helm. In fact, at the time of my hire, a landsman was at the helm of the Disney ship. You may remember him. Michael Eisner.
And yet with today's news about Walt Disney's great-niece divesting from an Israeli company, I cannot help but think about that long ago conversation.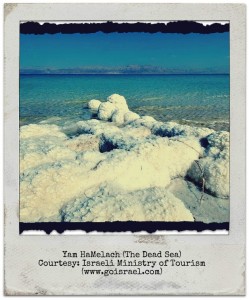 As a general rule, I am against any divestment from Israel. Because it is a very public, and financially-devastating, reaction to a very complicated problem. The issue is not black and white. Ahava uses Dead Sea minerals that are refined on a kibbutz located outside the Green Line — meaning inside the disputed territories. This area, which was never a sovereign entity onto itself, came under Israeli control at the end of the '67 war. And whether there is room to debate the issue of who has the right to use this area's natural resources, divestment is not the way to enter into the conversation. It is a deliberate slamming of the door that leads to dialogue.
In her own words, Abigail Disney has come to her decision because "Recent evidence from the Israeli Civil Administration documents that Ahava Dead Sea Laboratories sources mud used in its products from the occupied shores of the Dead Sea, which is in direct contravention to provisions in the Hague Regulations and the Geneva Convention forbidding the exploitation of occupied natural resources." What, Ms. Disney. does the Hague and the Geneva Conventions say about the continual rockets being launched against Israel's civilian population?
All these years later, I find myself wondering if my grandmother was right after all.
***********************
Reminder: check out yesterday's post for information about my book giveaway.